ABOUT MAGNETIC TILES
What Are Condis® Magnetic Tiles?
Each colorful tile is made with premium components designed to last for years and keep children safe. Our magnetic srainbow of bright, brilliant colors and "click" together to create letters, numbers, animals, buildings, and anything else children can imagine!
Why Choose Condis® Magnetic Tiles
With a variety of magnetic tiles set, it's easy to find the right condis® magnetic tiles for home,kindergarten or school. The  shapes are just the right size for children ages 3 and up, and bold, eye-popping colors will grab kids' attention right away. Plus, you can place an order with confidence, as condis® makes safety a priority. All our products are crafted from high-quality, food-grade ABS plastic that's BPA-free and contains no toxic substances, latex, or phthalates. Stainless steel rivets and sonic welding hold the magnets securely in place. During our more than 10 years in business, our products have never been the subject of a safety recall.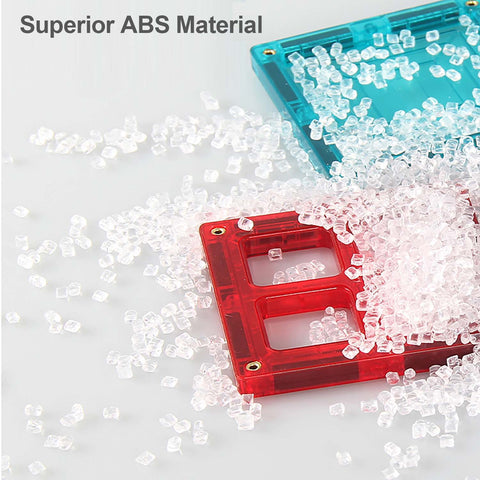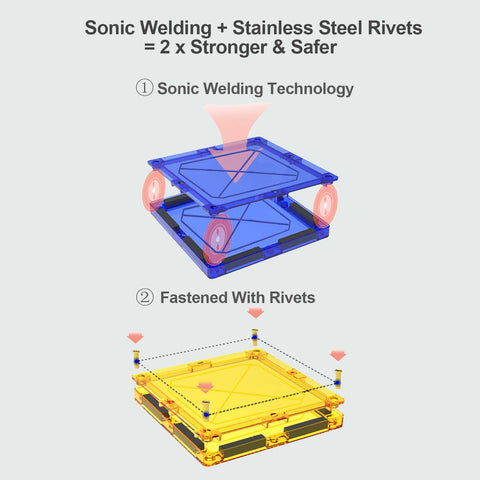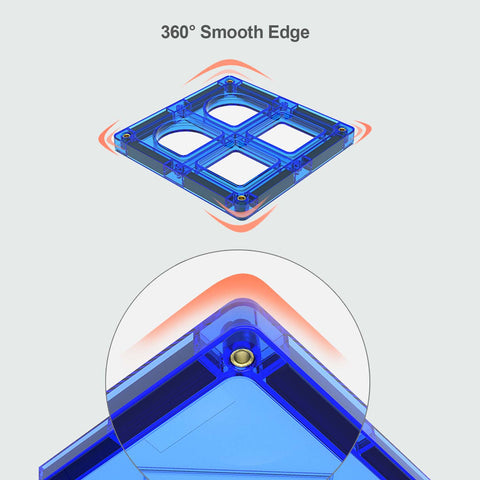 How to Use Condis® Magnetic Tiles
There's no limit to the way kids, parents, and teachers can use condis® magnetic tiles. Sets are available in a wide range of sizes to suit your needs, and you'll find an array of shapes.
When children build with condis® magnetic tiles, they'll hear a distinctive "click" each time two shapes are connected. That sounds means a firm connection and is created by powerful ceramic magnets snapping together. Stronger connections ensure stronger builds, so science experiments hold together until the end and even the most towering structures stand tall until it's time to start all over with another creative idea.